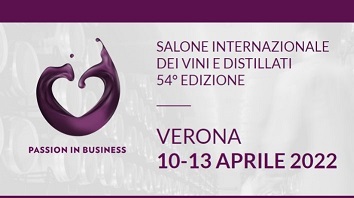 Quest'anno si riparte con il Vinitaly dal 10 aprile al 13 aprile una vetrina prestigiosa che ci permetterà di reincontrare  i nostri clienti e di far assaggiare le nuove annate in uscita a breve.
Saremo presenti con il nostro stand nella solita ubicazione PADIGLIONE 7 – STAND E3 (padiglione Marche) .
Saremo lieti di occogliervi dopo due anni di silenzio…
This year we will start again with Vinitaly from 10 April to 13 April a prestigious showcase that will allow us to meet our customers again and to taste the new vintages coming out soon.
We will be present with our stand in the usual location HALL 7 – STAND E3 (Hall Marche) .
We look forward to welcoming you after two years of silence…